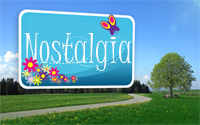 During my last day of spending vacation with my fiancee then, we went to Casino Filipino. It was a first time experience for Lulu. We didn't win but we had a great deal of fun. We didn't spend a lot of money of course. We just spent $20 and played in the slot machines. It is my idea that casinos are just for fun. There should be a limit of how much you will spend. Like for me, 20 is enough if I win I kept playing if I lose it, then that is it.
We planned on exploring Cebu on our next vacation. I am sure we will have fun again.
Join us as we travel down memory lane with
Nostalgic Marveling
.